MFM Fellowship
Welcome to the University of Utah MFM Fellowship!
Follow us on Instagram @uofumfmfellowship.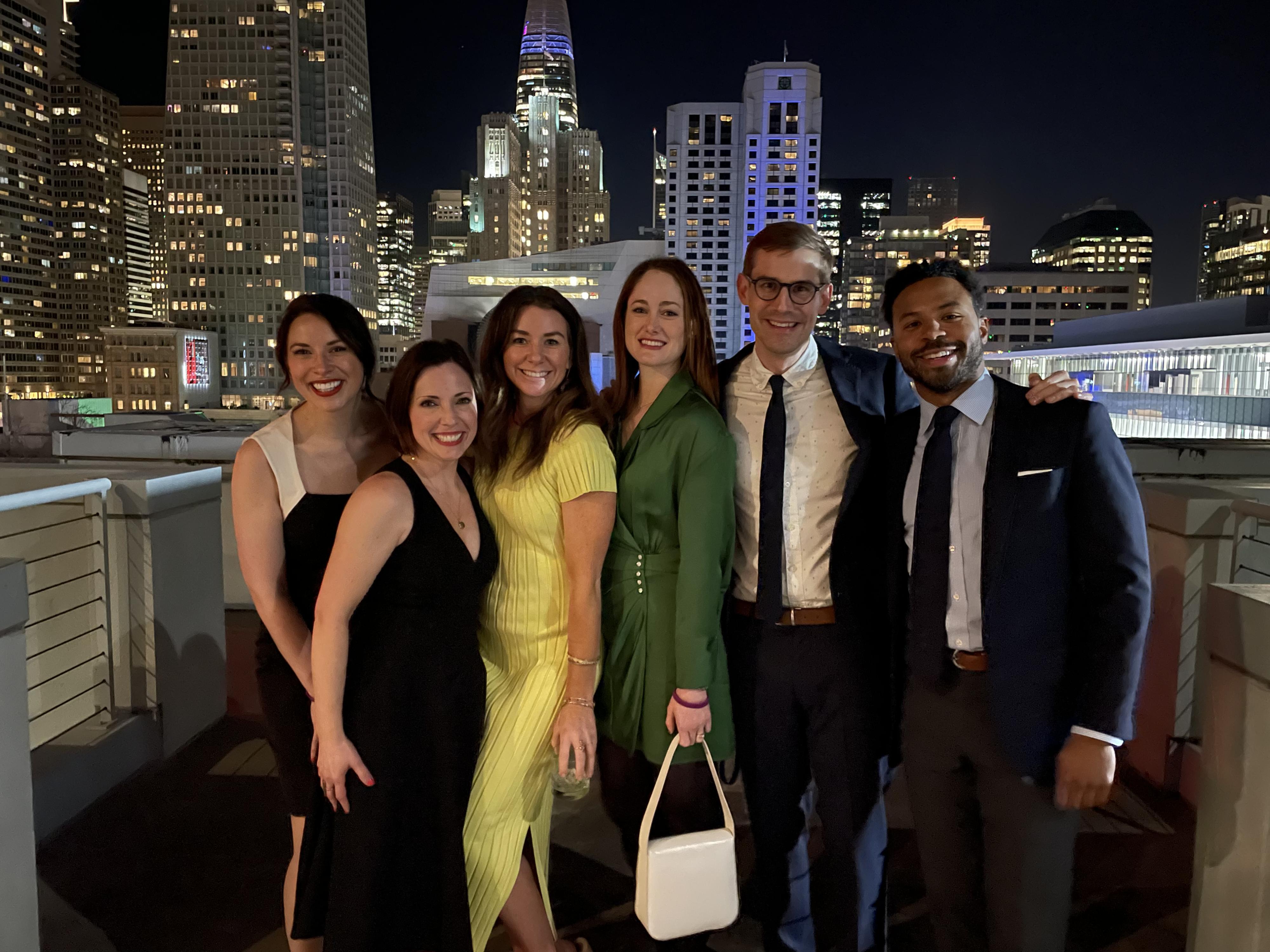 We endorse the University's statement of commitment to a compassionate, equitable, and just society. Our fellowship and department are committed to anti-racism, and seeks to foster a culture of diversity, equity, & inclusion.
Fellowship Recruitment Video:
Fellowship Application Process 2023-24
The 2023 application cycle is now closed. If you have any questions about the application cycle, please contact Nikki Dotter, nikki.dotter@hsc.utah.edu. 
Utah MFM Fellowship Statement Regarding Dobbs vs. Jackson
Following the U.S. Supreme Court's decision in Dobbs v. Jackson, the University of Utah MFM Fellowship program wishes to confirm its continuing commitment to counsel patients according to national guidelines and inform patients about all health care options, including abortion care.
We appreciate the statements and resources shared by so many influential leaders and societies, including the statement issued by the Society for Maternal Fetal Medicine. We will continue to listen, learn, and leverage our expertise to support the advancement of public policy fully informed by relevant data.
Our commitment to offering current and future fellows opportunities to provide and learn abortion care to enable them to best serve their patients and communities is unwavering.
Fellowship Overview
The Maternal-Fetal Medicine Fellowship Training Program at University of Utah Health offers its trainees a rich mix of hands-on clinical experience and quality investigative exposure.  Our goals are:
To train competent subspecialists to care for and/or provide consultation to individuals with complicated pregnancies and the physicians who care for them
Provide fellows with the tools and background to achieve a successful career in academic medicine, tailored to their needs
Provide the option to pursue advanced degrees (Masters of Science in Clinical Investigation) and other professional development opportunities
Program Description
The fellowship program at the University of Utah was started in 1983 and is designed to give fellows a well-rounded research and clinical experience in maternal-fetal medicine and to position them for success in academic medicine. The fellowship program is integrated, both administratively and clinically, with Intermountain Healthcare, a large vertically integrated healthcare system.
Our primary goal is to provide top-quality MFM training to physicians with academic career goals in research and education. We are a fully accredited three-year fellowship program based in Salt Lake City, Utah. We are a division of 29 faculty and have openings for two fellows per year. Most fellows obtain a Masters of Science in Clinical Investigation and graduate with multiple abstracts and published papers. Up to 18 months are devoted to research time (12 months required by ABOG) which provides ample time for fellows to develop investigative skills and receive the mentorship necessary to embark on a successful academic career. 
Our fellows participate in all clinical activities and receive training in complicated maternal conditions, genetics, ultrasound, critical care, invasive procedures including intrauterine blood transfusion, complicated deliveries, advanced operative obstetrics, complex antepartum care, and patient counseling.
Selection Criteria
We seek self-directed learners committed to academic careers who have an enthusiasm for research and the potential for a significant and sustained contribution to MFM through research, education, and/or advocacy.
Our fellows should be prepared to function independently for activities within the scope of a generalist OB/GYN.
Mentorship
Fellows are assigned a primary research mentor and clinical/career mentor on arrival. Mentors can change as the fellow evolves, and most fellows leave with a cadre of lifelong mentors. Strong research and career mentorship is one of our greatest programmatic strengths.